The Swing of Things
What a WONDERFUL two months it's been! And not because everything went well, but because I was reminded that ALL things are working together for my good.
It made me think back to this Pavo Mural. I'd seen it many times before in Memphis, but this time it was like the dots—or rather lines— FINALLY connected. It was where art and life mirrored each other in a meaningful and unintentional way...
The Pavo Mural's vibrant, colorful foreground gives a solid nod to where many of us are now— in a productive, joyful season of life. But looking closer we see an almost complete overshadowing of the background that laid the foundation for this work of art. It made me pause and ask the question:
"What am I trying to cover up?"
Maybe I've not been as direct about this but I want to say it now: I THANK GOD for my past and my foundation. It's allowed me to grow more deeply reliant on Him and His plans for me and shown how He is greater than any mistake I've ever made or self doubts I've ever had.
That's real y'all. I know we hear it a lot, but I'm challenging you to believe it.
When I look at pictures like these where God's joy is beaming through I want to be careful not to present a false positive.
There's a lot of learning, frustration and sometimes major disappointment I had to go through to get to this point and I don't expect that to be the end of it. But every time I get knocked down, I'll remind myself of His goodness, love and care for me and I'll brush myself off and jump right back into the swing of things.
—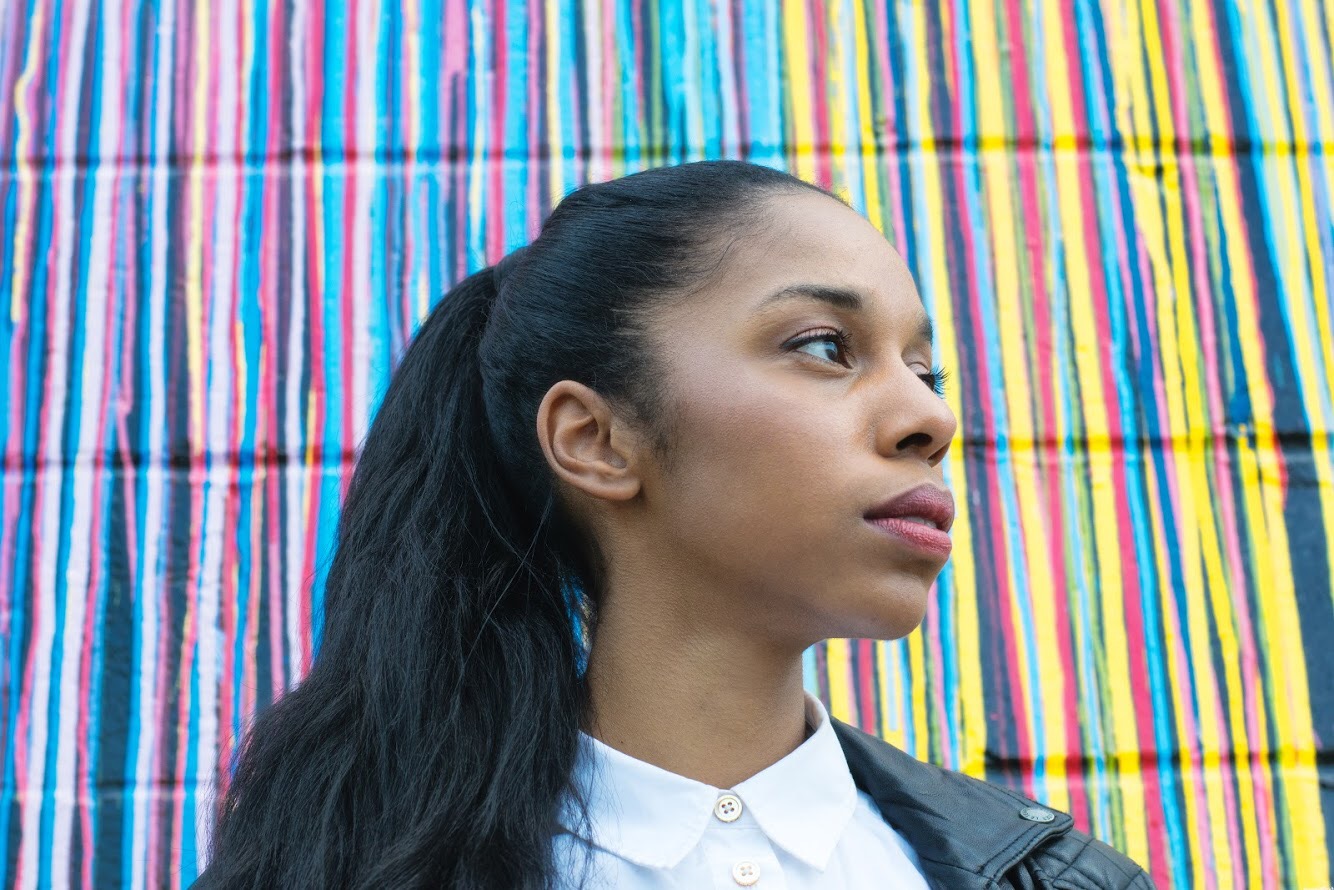 | yellow pocket collared top x Marc by Marc Jacobs
| tassel skirt x Christopher Kane
| color block platforms x Jeffery Campbell
| leather jacket x les temps cerises
| Photography x Ebony Archie
| Pavo Mural x Brandon Marshall, 2015 in Memphis, TN